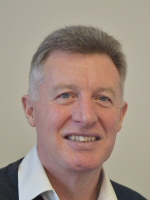 Dr Tim Almond is the CEO and founder of Caltag Medsystems and Cytomark Limited.
Tim has over 30 years in senior management in the Pharmaceutical, Healthcare and Bioscience markets and has a PhD in Immunology from Birmingham University. Following post-doctoral research, he moved into the pharmaceutical industry in 1980 as a clinical research manager, first with Johnson & Johnson and later with Pharmacia. He graduated to senior management with Pharmacia in 1985 working in SE Asia, USA and Europe. He held several senior management positions in Pharmaceutical and Healthcare companies before he launched Caltag Medsystems in 2001.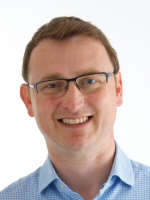 Dean Coupar is Managing Director of Cytomark Limited.
Dean has a proven history track-record delivering complex, large-scale projects and contracts in highly regulated sectors. After graduating from the University of Manchester with a degree in Computational Physics in 2004, Dean joined the Royal Navy for a short commission where he was fortunate to travel the world. He then joined Babcock International Group at a time when they were expanding rapidly from a small defence business into a global FTSE 100 Support Services company. Working on mainly defence projects he became the Head of Operations in 2015 and also completed his Master's Degree in Business Administration (MBA) at Strathclyde University. He joined Caltag Medsystems in 2018.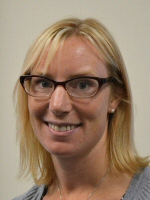 Nicki Kaenzig is the Chief Scientific Officer of Caltag Medsystems.
Nicki graduated from the University of Birmingham with a BSc (hons) in Medical Science and joined the Oxford Radcliffe NHS Trust as a Clinical Scientist in immunology, during which time she gained a MSc in Medical Immunology at Kings College, London. Following this post, she migrated into industry, developing global IVD products at Oxford Immunotec. She joined Caltag Medsystems in 2010 and lead the company to its first ISO13485 approval in 2013. She took time out in 2013-2015 to raise her family and has been back with the company since 2016. She is involved in quality management and development of products for Cytomark and Caltag Medsytems.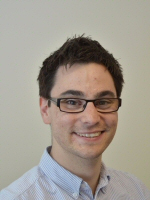 Tim Rowe is the Cytomark Manufacturing and Development Scientist.
Tim was educated at the University of Nottingham where he gained a first-class BSc Degree in Genetics. Tim has over 11 years' experience as a product development and scientist in the private sector. His experience includes working as a Laboratory Manager offering Sanger Sequencing services to academia and biotechnology and Product Development Scientist for Swiss Precision Diagnostics. He is currently responsible for manufacturing and product development with Cytomark.
James Thompson is the Cytomark Senior Product Manager.
Educated at the University of Nottingham, James graduated with a 2:1 in Biochemistry and Genetics (MSci, hons), and shortly after joined Caltag Medsystems as an Assistant Product Manager. During this time, he has been promoted to Product Manager, then Senior Product Manager taking full responsibility for the Cytomark brand, including sales and marketing strategy.
Debbie Jordan is a Sales and Logistics Administrator for Caltag Medsystems.
Debbie has worked for Caltag Medsystems since 2009 and is responsible for order processing, packing and dispatch of Cytomark products. She is well versed in international shipment and liaises with our customers and couriers regarding both international and domestic orders.